Suleman Abdi first settled in Medicine Hat, Alberta, where he arrived as a refugee in 2013. He planned to sponsor his daughters from Kenya, So he relocated to Calgary in 2015 for a better job opportunity. Despite facing language barriers and not having any family or friends in Calgary, Suleman managed to settle down on his own.
We had the chance to catch up with him on the second day of Eid in Calgary, where he kindly invited us to his home to share traditional Somali tea and sweets with him.
During our conversation, we asked Suleman about his experience moving to Calgary. Here's what he had to say: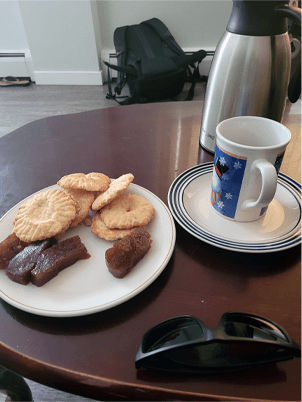 What was it like moving to Calgary as a newcomer?
When I first moved to Calgary, I noticed it was a much bigger city than Medicine Hat, where I had initially settled.
Finding a place to rent and navigating around the city without knowing anyone was difficult for me as a newcomer. However, I was fortunate enough to have all my documents in order and was able to dive into the process of settling in. I learned how to drive in Medicine, so everything became more manageable and familiar to me in a few months.
What factors contributed to your quick adaptation to life in Calgary?
Several factors contributed to my ability to adapt quickly in Calgary when I arrived. Attending language classes was one of the most important things I did to improve my English skills. This allowed me to communicate effectively and express my needs. I strongly encourage other newcomers to prioritize language learning as well.
In addition, I was eager to ask for help and guidance when I needed it. Whether I needed help navigating the city or finding resources, someone was always willing to assist me.
Being open to seeking support was crucial in my early days in Calgary. I found it beneficial to remain open-minded and adaptable.
How did you reunite with your daughters to come to Canada?
In 2013, as soon as I arrived in Canada, I sponsored my daughters from Kenya to come and live with me. Four years later, in 2017, they finally reunited with me in Calgary. Moving to Calgary was important because I wanted to be close to my daughters and provide for them.
Today, I am grateful for their presence and proud of their successful transition to a new life here in Calgary.
What are the employment opportunities for newcomers in Calgary?
During my first year in Calgary, I faced the challenge of finding a job. However, I quickly discovered that the city had many opportunities available. It is crucial to identify the type of job you are interested in and assess whether any specific qualifications or training are necessary.
If additional training is required, several organizations and programs offer it. For jobs that don't have particular requirements, creating a solid resume and applying to multiple job postings is crucial to increase your chances of success.
Despite starting as a janitor, I persevered and pursued forklift training, ultimately leading to my current full-time position as a forklift operator.
What tips would you give to newcomers who are considering settling in Calgary?
My tips to newcomers considering settling in Calgary is to prioritize language learning, be open to seeking help and guidance, and embrace the new culture. If you have not heard back about a job you applied for, I promise your phone will ring soon. Keep applying.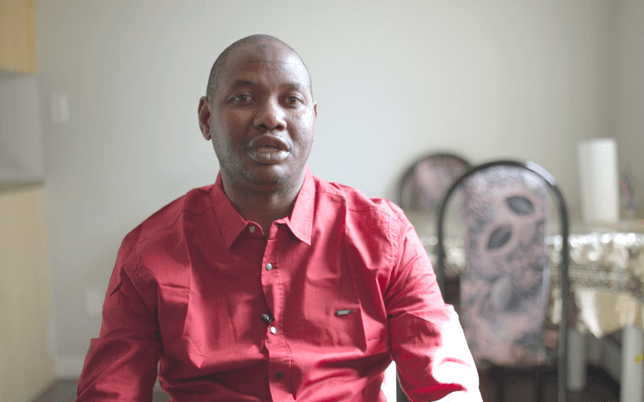 During our visit to Suleman's house, we recorded a video in Somali aimed at newcomers from his community in Canada. In the video, which will be available on the ctsomali channel soon, Suleman shares helpful information with them.