Gain valuable insights from Somali residents on Lethbridge's offerings for newcomers as they share their perspectives on unique opportunities and experiences. Lethbridge's Somali population brings a rich cultural tapestry to the city, with unique customs, beliefs, and traditions. Despite being a part of the community for over two decades, they have remained largely unnoticed by the media. However, conversations with Somali community members have uncovered fascinating insights about their vibrant presence in Lethbridge. From their contributions to the city's diverse community to their rich cultural heritage, Somali residents in Lethbridge are making meaningful impacts. Discover how Somali residents enrich Lethbridge's community with diverse perspectives and contributions.
Abdulkadir Omar, a community leader, sees this as an exciting opportunity for Somalians to experience all that Lethbridge offers. Omar believes that Lethbridge's diverse and dynamic culture creates an ideal environment for his people to thrive. Jobs and recreational activities are abundant for all ages in the city, according to him. Furthermore, he highlights the presence of numerous educational institutions that offer opportunities for individuals to enhance their knowledge and skills.
During an interview with CT+Somali, Omar acknowledged the Somali community in Lethbridge is smaller compared to other cities but expressed hope for future growth. He believes Lethbridge's welcoming environment, ample job opportunities, diverse recreation, and educational institutions make it an ideal place for his community to expand and thrive.
Omar and his team of dedicated volunteers assist newly arrived individuals in finding suitable employment and housing. Their selfless commitment to helping others is evident in their unwavering availability to address the needs of newcomers.
Omar recognizes the value of diversity and the importance of preserving unique cultures and experiences. He views the presence of newcomers from various places as a privilege and an opportunity for the community to expand its social connections and enhance intercultural understanding. As he eloquently states, "We are fortunate to have people from diverse backgrounds come here, bringing their unique cultures and experiences. This enriches our city, creates new social connections between different groups, and allows us to learn more about each other."
While the Somalian community in Lethbridge is smaller compared to other Canadian cities like Edmonton, Calgary, and Brooks, Omar acknowledges that there are only a few hundred Somalis living in Lethbridge. However, despite its relatively small size, the community is exceptionally tight-knit and supportive of one another.
Omar and his team of compassionate volunteers assist newly arrived individuals in securing employment and housing. Committed to helping others, the team remains readily available to assist with any newcomers' needs.
Lethbridge is a highly recommended city for relocation, especially for new residents, as its low population density makes it an ideal destination. According to Omar, it offers ample opportunities for newcomers to adjust to their new environment. Unlike busier cities like Calgary and Edmonton, obtaining a driver's license and securing employment in Lethbridge is relatively straightforward. Therefore, newcomers can settle comfortably while quickly getting the necessary resources to start their new life.
Mulki, who previously resided in Brooks with her children, relocated to Lethbridge due to a lack of job opportunities. Since moving to Lethbridge, she has found a fresh start and is grateful for the opportunities that have come her way.
Mulki is content with her current situation; she can work while her kids attend school. She expresses her satisfaction with the city of Lethbridge and its offerings, including excellent schools and abundant job opportunities. Mulki is grateful that she has been able to balance both her work and family life since relocating to Lethbridge.
Mulki highly recommends Lethbridge as a great place to live for other communities, particularly for mothers. She believes that the city's pace of life is conducive to raising children, making it an ideal place for families to settle down.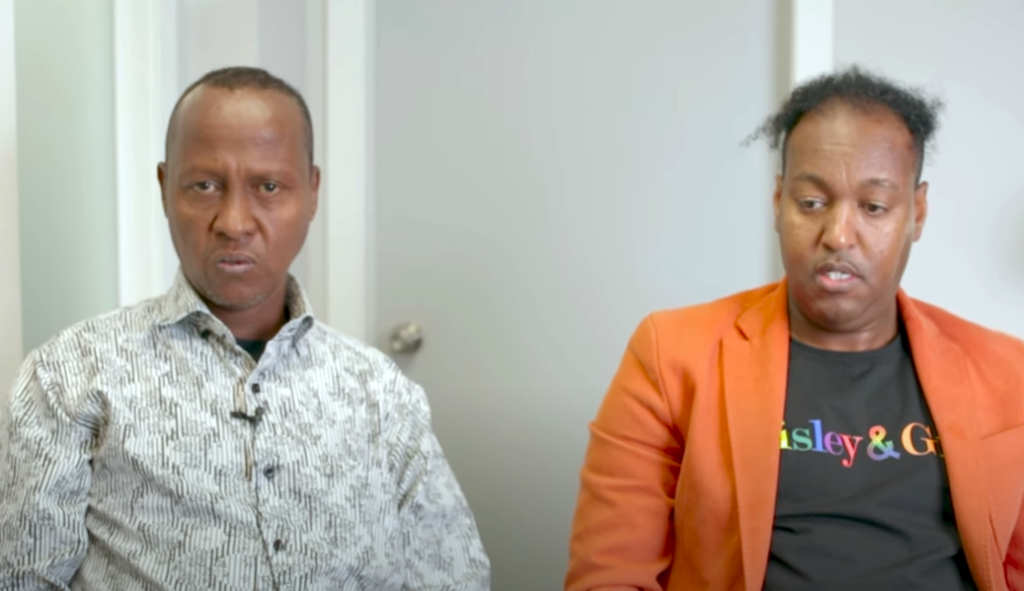 Aways, who has been living in Lethbridge for six months, is enjoying his time in the city so far. He now attends Lethbridge College and works on weekends . Aways says the best thing about Lethbridge is the ample job opportunities that let people work while attending school.
According to Always, Lethbridge is a city that offers many job opportunities and allows individuals to work while attending school. "Lethbridge's abundance of job opportunities allows working while studying," says Aways, who encourages newcomers to take advantage of available resources for success.
Abdinasir, who has lived in Lethbridge for 15 years, praised the city's friendly and supportive community. He said, "The people here are very supportive and helpful to newcomers." He also added that Lethbridge is an excellent place to live, work, and study.